Join early-- Don't miss out on even one issue!
Membership: Our membership/fiscal year starts in January. Dues per individual are:
Receive only green online edition of newsletter, worldwide....$10
Receive only mailed hard copy version of newsletter, USA..... $15
Receive only mailed hard copy version of newsletter, Other Countries.... $30
The years most current mailed issue of the newsletter will be sent upon joining. Online subscribers will receive an invitation to gain access to the online edition. From the Ground Up is published four times a year.
All Members can have access to our interactive members-only website.
All content (unless otherwise noted) of the quarterly Natural Fibers Group newsletter, From the Ground Up, is copyrighted and may not be reproduced, reprinted or published in any form without first obtaining permission from individual authors and the Natural Fibers Group. The information in the newsletter is intended for personal private use only. It is not intended for redistribution in other newsletters, publications, hand-outs, classes, or websites, unless specific permission is given.
Some examples of past features:

American Bulrush class with Peggy Wilcox
AMB 2006 (by Carol Miller)
Nancy DeVries' Eclectic Collection (by Lynn Hoyt)
Gourds!!! (by Leigh Adams)
Open Pine Needle Basket Workshop (by Pamela Zimmerman)
Straw Embellishment in Other Fibers (tutorial by Charmayne Cecal)
Now Gathering: Spotlight on Hibiscus Bark
Loose Ends, & More
Everyone is welcome, from beginners through experienced. Individual members are invited to participate in our "members only" interactive web site, which has become a good resource for naturals discussion, information, exchanges, etc. To become a member, click on "Membership" above. (Prospective members can print out a Membership form, fill out and mail in. If you would like a membership form sent to you by mail, please request one from the president, Lynn Hoyt. )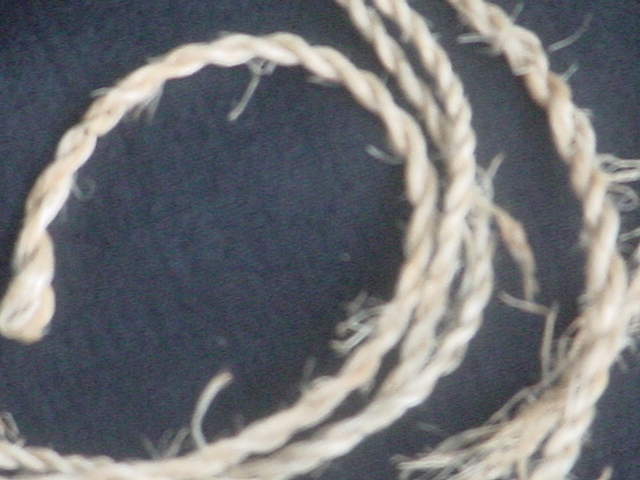 Meetings are generally held once a month on the first Monday alternating with first Thursday, in Washington, NC, 6:00pm. Our Monday location is the Blind Center, 3rd and Harvey Sts., Washington, NC. Our Thursday location is the Beaufort County Arts Council, 2nd and Gladden Sts., Washington, NC. Current meeting information can be found on the home page of this website.
New members who want to attend, please email or call to confirm date and time. Sometimes we cancel a regular meeting because of a closely scheduled plant gathering expedition or other basketry event. We are quite willing to change a meeting date (if possible) to accomodate members from around the country who are visiting or passing through and who would like to attend. Just contact Lynn , and we will try and work something out.
A How-to Newsletter
Newsletters should contain information useful enough that readers will want to keep them for reference. The Natural Fibers Group newsletter, "From the Ground Up", contains tutorials, tips, and discoveries about natural materials and their use in basketry and art. It not only chronicles the activities of the group, and individual member experiences, but shares the how-tos of the fibers we are working with. I'm committed to the idea of making our newsletter instructive as well as newsy.
We were delighted when basketmakers from around the country wanted to join our guild just to receive the newsletter! We thought the "naturals void" was local, but turned out there's a real thirst for information about naturals everywhere. It seems there are others who are interested in the tradition of creating woven forms from gathered plants. That's why we'll strive to make the articles beneficial and interesting for both our local and national members. The feedback on the newsletter has been excellent, and the word is spreading!
From the Ground Up is published four times a year.
January begins the new membership period.

---
Writers, share your knowledge...Get the word out about your art form, organization and/or business, and receive a copy of the newsletter
We are always looking for interesting tutorials and educational articles related to naturals. You don't have to be a member to submit an article. We will include a short bio or a small ad, if desired, directly following your article. If your article is accepted and you aren't a member, we will also send you a copy of the newsletter it appears in. Please email first, and lets discuss what you have in mind.
Members, we want your input too! You are the backbone of the newsletter, so please send us your news, opinions, articles, tips, tutorials, class reviews or anything related that you'd be willing to share with the rest of your NFG Guild. I really love hearing from you!
---
More Examples: Just a fraction of past NFG articles over the years:
*Dogbane, Apocynum cannabinum, Indian Hemp, by Vicky Nickelson
*The Convention Experience! by Carol Miller
*Now Gathering (info about plants to collect in winter)
*Bleaching: A Trick and a Word of Caution, by Pamela Zimmerman
*NFG Displays, Group Activities and Member Awards
*Cherokee Report, by Karen Douglass
*How to Fashion a Curved Needle
*Woven Lighted Christmas Tree, by Pamela Zimmerman
*Amazing Tough Yucca: a Renewable Fiber Plant
*Natural Materials Gathering Record Form, by Donna Kallner
*Making Cordage, by Nancy Gildersleeve
*Collecting Long Leaf Pine Needles, by Lynn Hoyt*A Note from the President: Our First Anniversary! (and why my garden Looks Like a Jungle)
*Charmayne Cesal's discovery in a mother's day arrangement!
*Willow for Coiled Baskets, by Donna Kallner
*Got Kudzu (revisited), by Cassandra Jones
*Now Gathering (what to collect now..some familiar and some different)
*Southeast Natural Fiber Happenings: Spring, 2005, by Nancy Gildersleeve
*Weavin' Prickly: Greenbrier, by Pamela Zimmerman
* A Note from the President: NCBA Convention Notes
* Member, Martha Younkin's Fiber Explorations from her Prairie Restoration Project
* NFG Happenings- The Great Vine Gathering, random weaves, gourd outing, exhibits..
* Weaving with Naturals at the Folk School, by Barbara McGeachy
* Basket Plant Rescue!
* Rattlesnake Master (Eryngium yuccifolium), by Martha Younkin
* Got Kudzu?
* My Experience Growing Sweet Grass (Hierochloe Odorata), by Carol Miller
* Deutzia!
* A Notable Find by a New Basketmaker, a new fiber discovery from the garden
* Two Kudzu tutorials by Nancy Basket
* A Note from the President: Growing a Guild
* Now Gathering- some plants to gather now and into the fall
* Random Weave Garden Basket, a tutorial by Pamela Zimmerman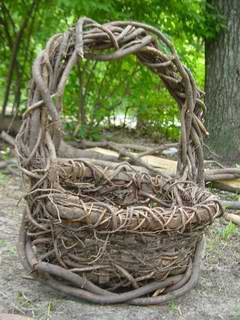 * Book News
* Gathering 101- Have you been collecting yet? by Kay Harradine (reprinted with permission)
* Longleaf Pine Trees, by Lynn Hoyt
* NFG Kudzu Workshop information
* Now Gathering (selected naturals of the season and how to gather, process, store)
* Discovering Hibiscus Bark Fiber (how to harvest, process and use Hibiscus fiber)
* More Information on Cordage
* Dogs Discover Fiber! ( even my dogs are into naturals- what a find!)
* Book Review by P. Zimmerman, Baskets from Nature's Bounty, (Elizabeth Jensen)
* News Article by Jonathan Clayborne, Washington Daily News: New Guild is a Natural