Natural Fibers Group Links
Member Websites & Photo Galleries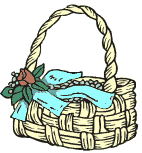 Donna Crispin Digital Consciousness Gallery
Nancy Gildersleeve Gainsville Gallery
Lynn Hoyt.net Midnight Coiler Etsy Site
Selected Organizations
The Pine Needle Group - Simply THE best and most comprehensive site for coiling on the web. Become a member of the interactive mailing list and participate in discussions,

and activities like exchanges. It's free! Pamela Zimmerman, founder. Pamela is also co-founder of the NFG.
North Carolina Basketmakers Association (NCBA) - Find out about regional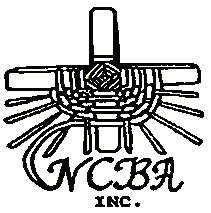 guild events, convention and more. New interactive mailing list. Become an NCBA member and attend a fabulous convention! NFG is an affiliate guild.
Beaufort County Arts Council - The best in Eastern NC. BCAC supports the Natural Fibers Group in a variety of ways, from allowing us to meet there, to grant assistance.

The Blind Center- They provide us with a great meeting place, and in turn, our members collect vines and make wreath forms that can be embellished by Blind Center participants. This non-profit partially supports itself by selling baskets and other crafts made by visually impared residents of Beaufort County. The Director is Dottie Walker (NFG member.)
Basketmakers - Susi Nuss' comprehensive web site is THE site for basketry from A to Z. Susi is an NFG member.
North Carolina Gourd Society - Information about gourds and the NC Gourd Festival
Heritage Basketry Guild - Dayton, OH, (submitted by NFG member Bonnie Krist)
Native American Skills & Technology - excellent interactive site dedicated to preserving primitive skills, including ethnobotony, cordage, basketry, quillwork, beading, and many other almost forgotton skills.
Weavers Words- Bonnie Krists' online weekly basketry digest. (Bonnie is an NFG member.)
Basketmaking 101- General basketry forum discussing all techniques and materials
ArtSync- The Art Magazine of North Carolina (A new and exciting magazine with a focus on NC art!)
Member Suppliers
Avalon Farm Sweetgrass- Lovely and very fragrant, various sized bundles, grown in VA by Brenda Gordon; plugs available; also Broomcorn, Lavender and Gourds. Organically grown and highly recommended.. Visit their New Website! Brenda Gordon's business
Royalwood Ltd - Comprehensive basketry and caning supplies, basketry books, waxed linen. Kathy Halter's business
MakeaBasket- Kits, patterns, tools and supplies for coiling. Pamela Zimmerman's shop
Midnightcoiler - handmade stoneware pottery medallions and tie-ons for baskets, egg gourds, mini bottle gourds, bananna gourds and other miniature gourds. Lynn Hoyt's shop
Dean Lee - "The Pine Straw Lady"Cleaned/Graded NC Longleaf Pine Needles. These are beautiful needles in neat 1 oz. bundles- $1 each, plus postage. Look for her needles at the NC gourd festival in Raleigh (natural, dried green, dyed & fumed needles) Dean Lee's business
Fiber Friends
Donna Kallner Fiber Art- Wonderful fiber art & articles. Donna has generously contributed articles and items for our newsletter.
WickerWoman .Com- Catherine Peters' comprehensive site for supplies, articles, and information about wicker, chair caning and basketry.
If you're an NFG member or newsletter contributor and would like your basketry related website listed, contact NFG.